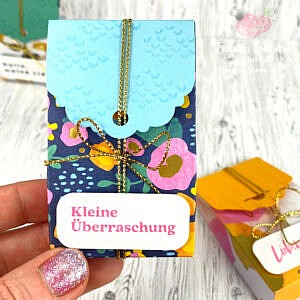 Hello and welcome,
if you are new here, you've probably watched my video in the Stampin' Extravaganza group on how to create this cute little treat box. Down below I've attached a pdf cheat sheet with all the measurements and products I've used. Feel free to download it and use it for your personal use only.
If you are giving this box a try, I'd love to see it, so make sure you tag me in your social media posts!
Instagram: @fraeulein_erdbeerli
Facebook: Martina Auer or Fräulein Erdbeerli
check out my social media bar on the top of my blog on the right hand side 🙂
Tag_Topper_Box_Stampin_Extravaganza_Martina_Auer_Stampin_Up_Fraeulein_Erdbeerli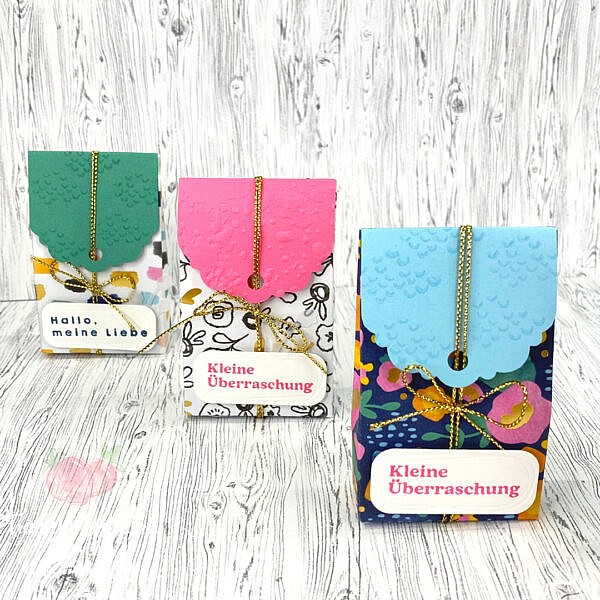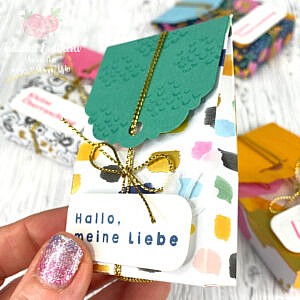 FÜR MEIN PROJEKT HAB ICH FOLGENDE PRODUKTE VERWENDET,
UM SIE DIR NÄHER ANZUSEHEN, KLICK EINFACH AUF DAS BILD.
*DIESER BLOGPOST ENTHÄLT AFFILIATE-/ WERBELINKS!
Liked this post? Follow this blog to get more.