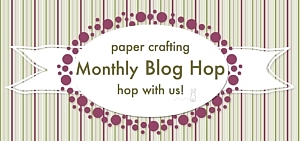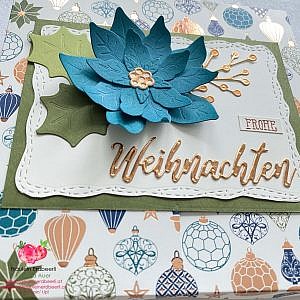 Today, for the first time ever, I'm able to participate in the monthly blog hop
initiated byShirley Merker 😀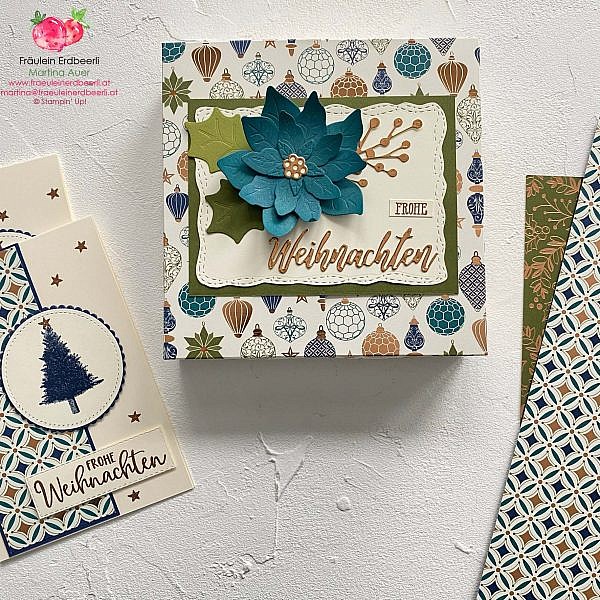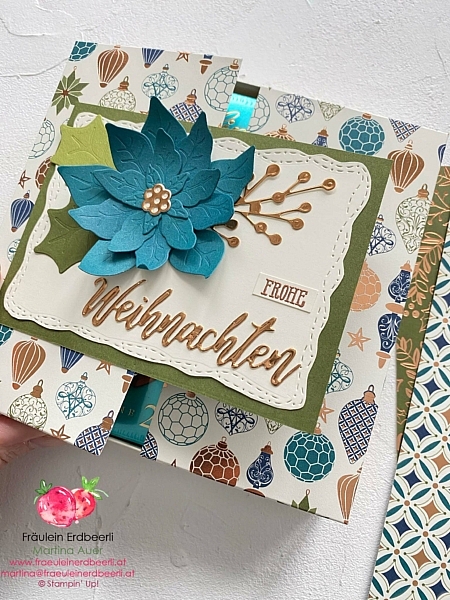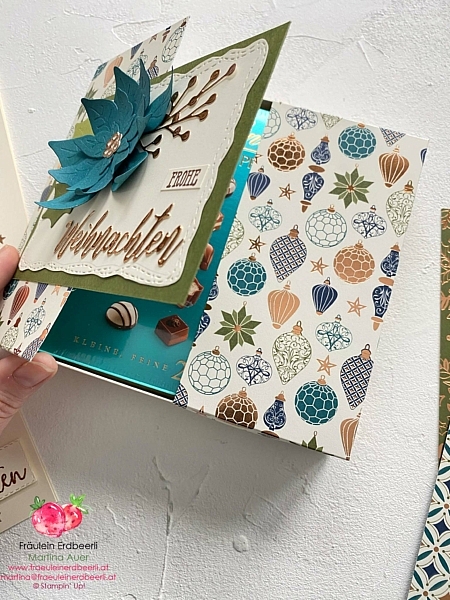 This month's theme is gift packaging. Perfect. I had to prepare so many little gifts in the last couple of weeks so this was an easy one for me. I gave some Lindt chocolates a new home, stayed within the color family, of course, and used the lovely specialty paper called BRIGHTLY GLEAMING (it's out of stock in Europe but on SALE in North America). Besides using this wonderful paper which is stunningly looking on its own anyway, I also used, once again, the gorgeous Poinsettia dies "Weihnachtsblüten" – if you want them, get them now! They are gorgeous and I've used them massively over the past couple of weeks!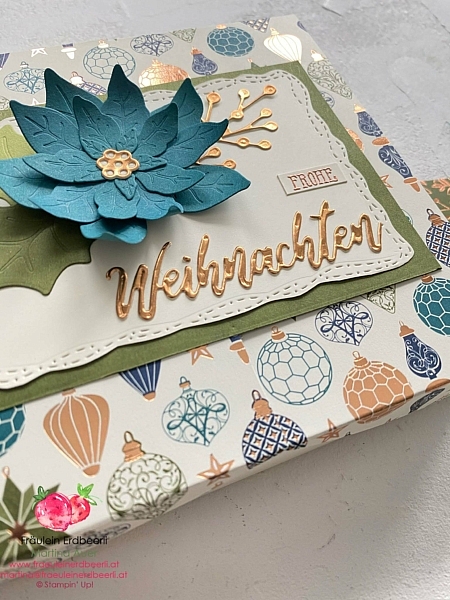 The box is called "Double Flip Top Box", and there are numerous tutorials and videos on it out there, if you are struggling to find something decent, let me know and I can help you recreate my project.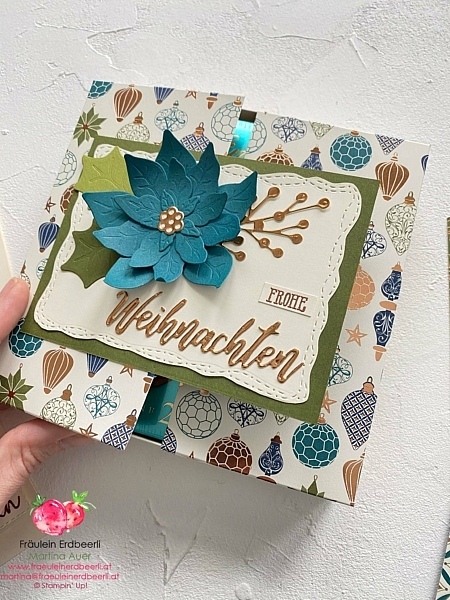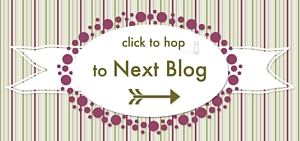 Hop over to the rest of the crew to check out their wonderful gift packaging ideas:
Shirley Merker
Tracy Held
Annette McMillan
Sue Boerner
— Martina Auer — here you are right now
Terri Stewart
Krissi Hannah
Julia Mazur
Maureen Rauchfuss
Sandra Roberts
Sue McDonald
Sandy Ward
Liked this post? Follow this blog to get more.