Abstrakte Schönheit 1 Set – 5 Tage – 25 Ideen Tag 4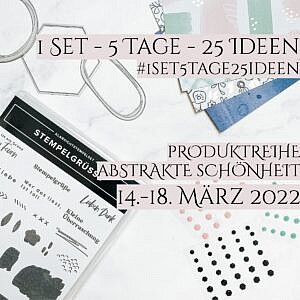 Stenciled Hexagon Cards
Willkommen bei Tag 4 unserer Projektreihe 1 Set – 5 Tage – 25 Ideen
mit dem Produktpaket Abstrakte Schönheit von Stampin' Up!
Heute zeig ich euch drei einfache Karten die ich mit den Blending Pinseln von Stampin' Up! und Stempelfarbe gewischt hab.
Im Video unten zeig ich euch die blaue Karte im Detail!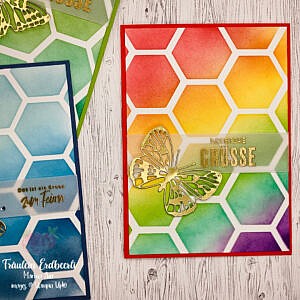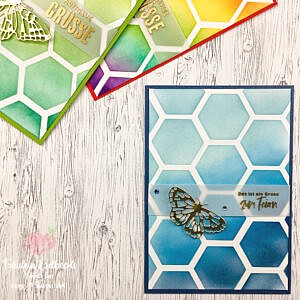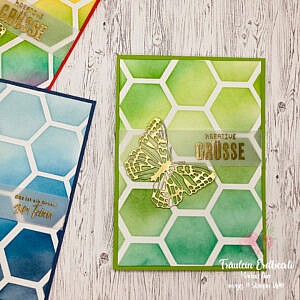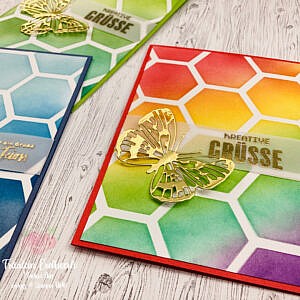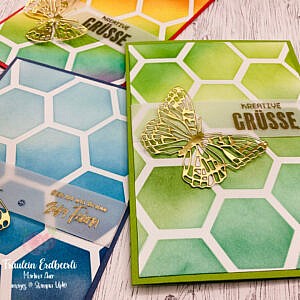 Schaut euch auch die tollen Projekte meiner lieben Kolleginnen an:
Karin: https://www.stempelpuenktchen.at/post/abstrakteschoenheit_tag4
Manuela: https://stempelmanu.wordpress.com/?p=10276
Carola: https://lielanlinz.com/2022/03/17/1-set-5-tage-25-ideen-tag4-abstrakte-schonheit/
Beate:https://wordpress.com/post/werkstickl.wordpress.de/15682
Das Video kannst du dir hier ansehen:
Challenges:
Happy Little Stampers: Anything Goes with Dies (diy stencil and butterfly)
Stamplorations: Stencils – Anything Goes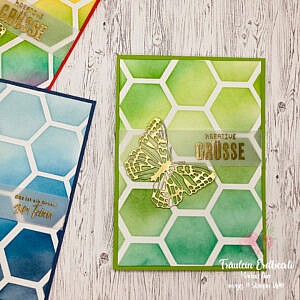 Colorful Options: Gorgeous Green
Addicted to Stamps and More: Dies and Stencils
 Für diese Karten hab ich folgende Produkte verwendet:
Liked this post? Follow this blog to get more.