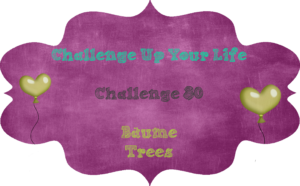 Weihnachtsbäumchen
Helloooo 🙂
Heute möcht ich euch wieder auf unsere aktuelle Challenge Up Your Life! Challenge hinweisen 🙂
Diesmal würden wir gerne Bäume auf euren Projekten sehen! Für Weihnachten eignet sich diese Challenge sehr, muss aber natürlich gar nicht weihnachtlich sein!
Ich hab mich allerdings dazu entschlossen, die Herausforderung weihnachtlich angehen zu lassen und hab mich von Amy inspirieren lassen <3
Die wunderschönen Bäumchen hab ich einfach 2 mal abgestempelt. Einmal mit der vollen Farbe, und dann daneben gleich ein 2. mal – so bekommt man diesen tollen Effekt und braucht nicht 2 verschiedene Grüntöne zum Stempeln!
Mit gold embossed find ichs sowieso immer recht hübsch, vor allem zu weihnachtlichem passts wirklich gut!
Challenges:
Daring Cardmakers: Trim the Tree
Allsorts: Christmas Carol
Jingle Bells: Baby it's Gold Outside
Product List
Liked this post? Follow this blog to get more.