I played around with the new paperbag punchboard and the super cool new InColors by Stampin' Up!
The punchboard is great and so are the new colors – can't really decide which one my favorite is though – and, does the bag look better with or without the little flower accents? I don't know 🙁 how do you like the new stamp set? I like it a whole bunch and can't wait to order some new goodies next week, June 2nd, when you can order from the new annual catalogue 🙂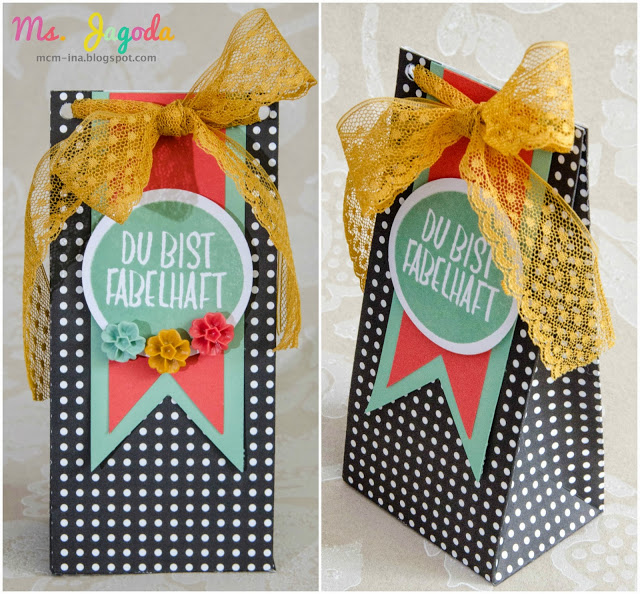 Challenges:
Use Your Stuff: Flowers
Crazy Challenge: Ribbon or Lace
Whimsy Inspires: Anything but a Square Card
Simply Create Too: Keep it Simple
Liked this post? Follow this blog to get more.