Wetterfrosch?
Sitzt euer fröschlein heut auch ganz oben auf der Leiter?
Es ist seeehr heiß bei uns, und ich bin ja eher so der Herbstmensch, also hab ich mich ins Bastelzimmer verkrochen. Hier drin ist es angenehm kühl — jaja, lacht nur 😛
Heut möcht ich euch meine kleine "Froschsammlung" von vor ein paar Tagen zeigen – hab endlich mal wieder das "Love you lots" Stempelset aus dem Regal gekramt und mich ans Werk gemacht.
Der Kleine sieht ja auch zu goldig aus um nicht auch mal der Fokus einer Karte zu sein. Außerdem laufen die Vorbereitungen für den
Kunsthandwerksmarkt in Ferlach vom 23.-25. Juni
auf Hochtouren! Eigentlich sollt ich jetzt auch stempeln, stanzen und kleben und nicht bloggen — aber ihr wisst ja, PRIORITÄTEN 😀
Ich hoff ihr habt einen tollen Tag, ich mach mir jetzt noch schnell einen Eiskaffee, dann arbeitets sich ja gleich schneller, besser und angenehmer <3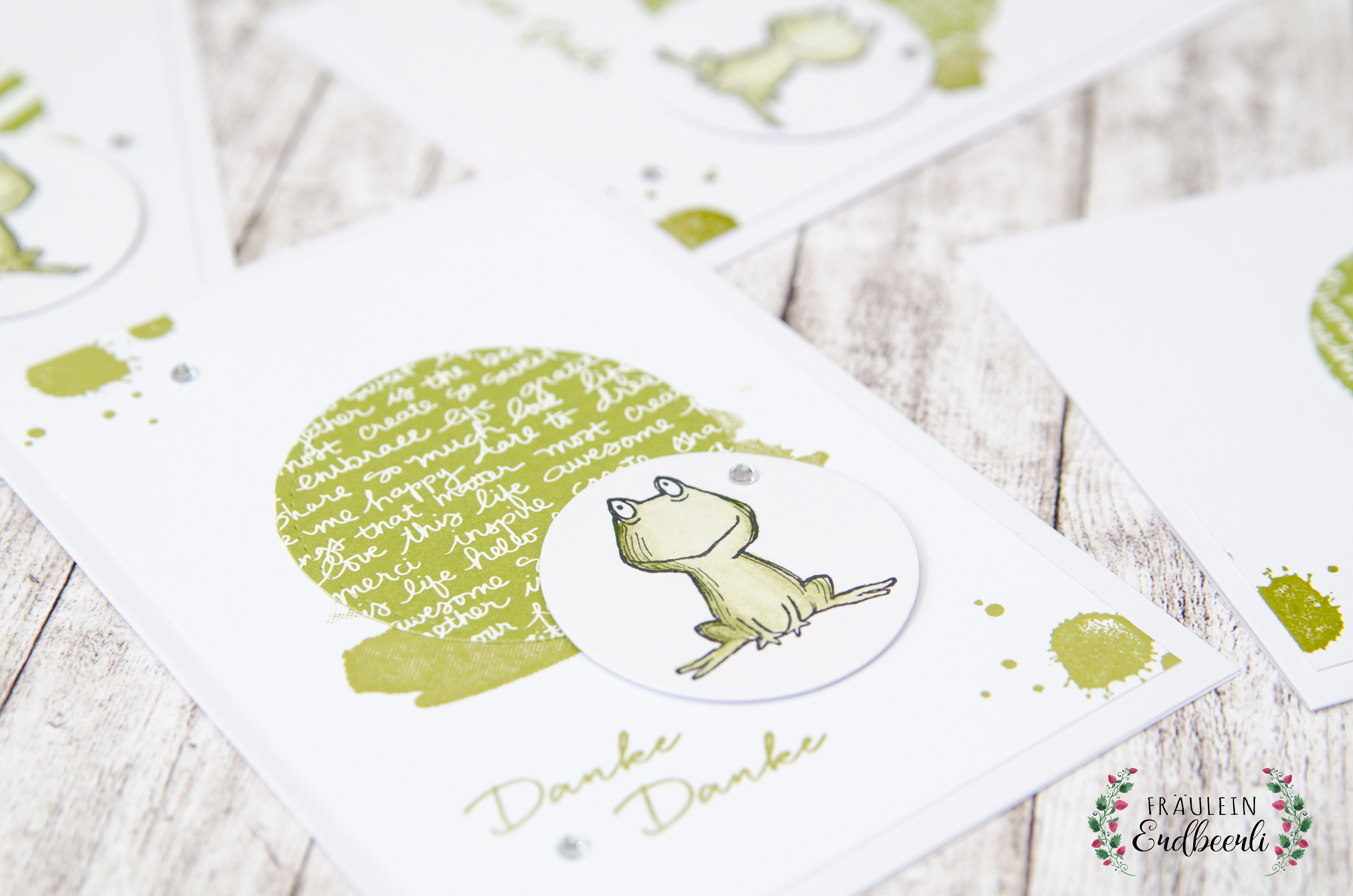 Challenges:
Addicted to Stamps: Animals
Crafting with Dragonflies: Animals
Pile on it: Animals or Spring&Garden
Dragonfly Dreams: Monochrome
Liked this post? Follow this blog to get more.