Füchslein zur Geburt
Wunderschönen Samstag meine Lieben.
Ich komm grad vom Flohmarkt, und, man kanns kaum glauben, ABER ich hab wirklich NICHTS gekauft!! Kann man sich das vorstellen? Haha, ich bin selbst sehr verwundert!
Leider hab ich aufgrund der Flohmarktaufregung ganz vergessen, den Blogpost zu schreiben bzw einzustellen — der hätte ja schon, wie gewohnt, um 9Uhr online gehen sollen, so wie der von Challenge Up Your Life – aber nun gut, besser spät als nie 🙂
Heut möcht ich euch ein kleines "mädchenhaftes" Kärtchen zeigen. Verwendet hab ich die Farben, pink, grau und weiss so wie etwas Glitzerpapier 🙂 Leider hab ich es nicht geschafft die Karte "gscheid" zu fotografieren, sie ist viel zu schnell in den Briefumschlag gehüpft – hoffentlich hat sie das putzige Baby schon erreicht, das ich mit dieser Karte willkommen heiße <3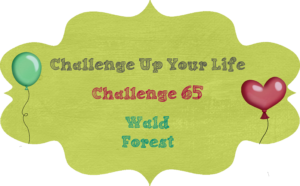 Solltet ihr jetzt auch Lust bekommen haben etwas kreativ zu sein, dann verlinkt doch eure "Wald"-Projekte bis zum 10. Mai am CUYL Challenge Blog 🙂 wir freuen uns auf eure Werke!
Challenges:
as you like it: favorite color — pink has always been my favorite color, it's so bright and cheerful, in combination with gray it's simply perfect
aud sentiments: stamp your sentiment
craft rocket challenge: inspired by a book (fantastic Mr. Fox — find it on Amazon)
Product List
Liked this post? Follow this blog to get more.