Long time – no post 🙁
Ich weiss – ruhig wars hier in letzter Zeit – ABER, das wird sich ändern. Ich bin mitten in den Vorbereitungen für meinen ersten Markt im Juni und es gibt viel zu tun (bin ja da doch schon etwas spät dran 😀 )
Gestern wurde es dann aber doch kreativ und ich habe mit Ann an die ersten Karten gewerkelt. Für den Anfang wurde eine etwas schlichte, farblich eher dezente Karte mit der süßen Hummel gewählt. Auf diese Karte hat mich meine liebe Downline Michaela Aufmerksam gemacht, die sie auf Pinterest entdeckt hat.
Grundsätzlich muss man sagen, dass es sich eh recht zackig bastelt, vorausgesetzt man weiss, was man will haha :D. Schließlich wurden diese 7 Kärtchen innerhalb von ein paar Minuten fertig. Einer schneidet und stanzt, der andre klebt – Teamarbeit die sich lohnt!
Mein Ziel: 150-200 Karten für den Markt vorzubereiten, das heisst, dass ihr in nächster Zeit sicher mehrere Karten einer Sorte bei mir sehen werdet – aber keine Sorge, ich werde versuchen nicht zu eintönig zu sein! 😛
Genießt euren Sonntag meine lieben und viel Spass beim Fotos durchklicken <3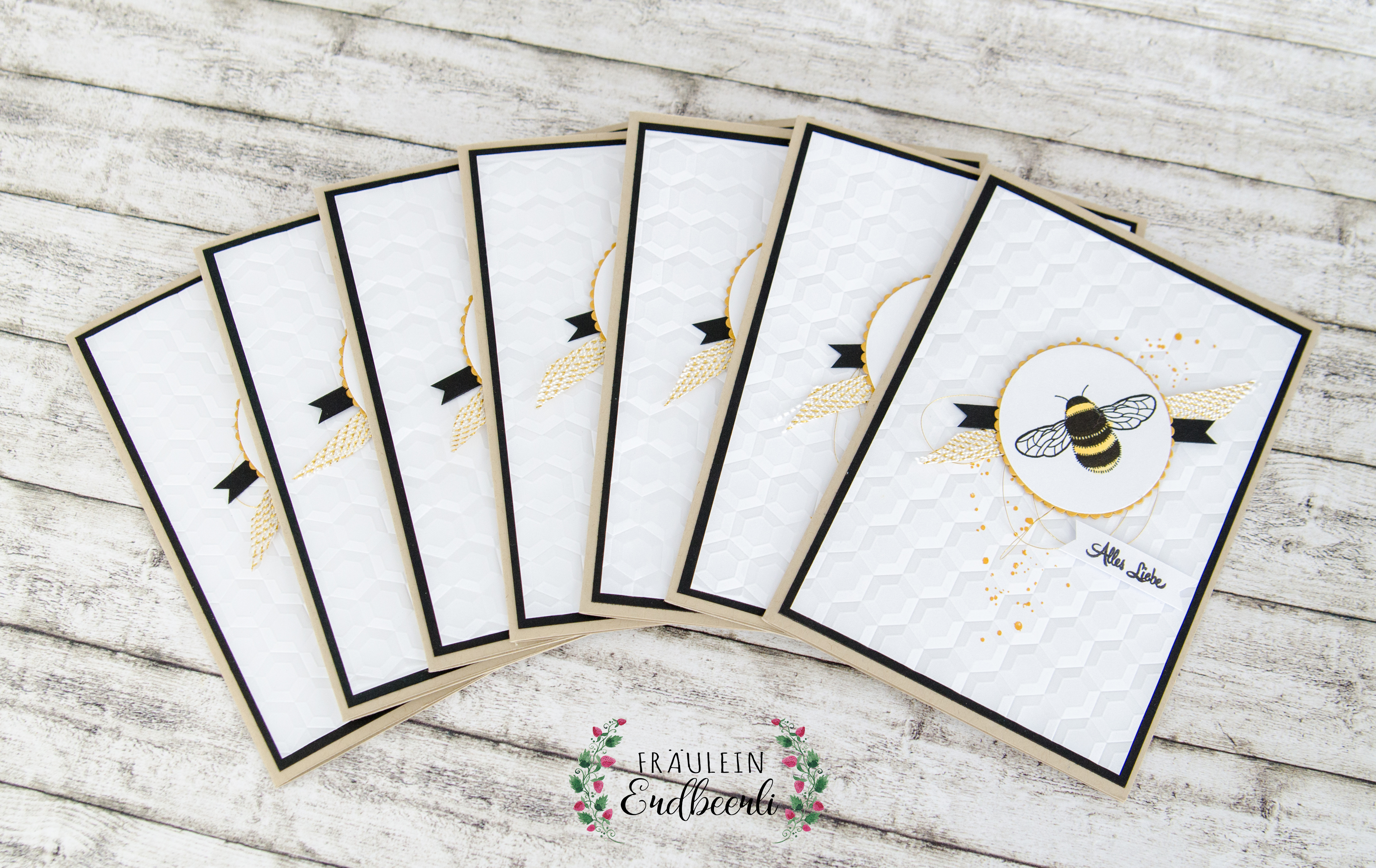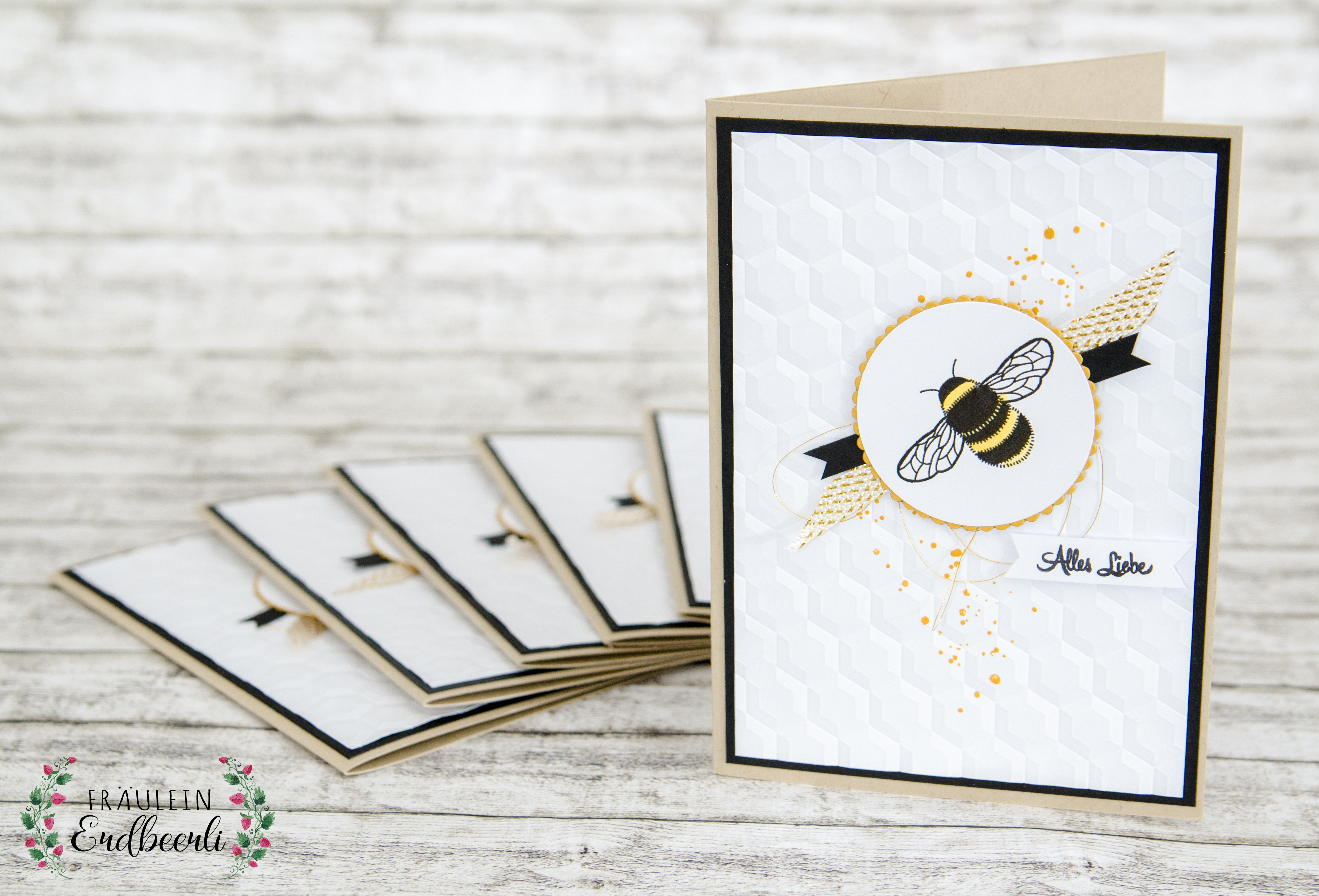 Challenges:
Sweet Stampers Challenge: Animals
Stamploration: Stamps & Wings
Daisy Chain: Spring is in the Air
Product List
Liked this post? Follow this blog to get more.